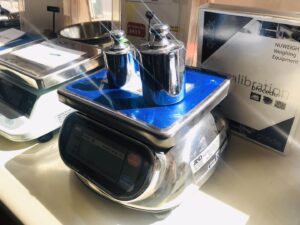 What is Scale Calibration?
Checking the reading of a scale with a reference weight to ensure the scale is accurate.
Why is scale Calibration so important?
Accurate readings can potentially save a lot of money ensuring vendors are not giving product away.
It is also a requirement by law that scales are calibrated and verified and hefty fines can apply for non compliance.
Why choose Metro Business Systems?
Our technicians can calibrate and certify your trade scales and balances as mandated by the National Measurement Institute and provide a certificate of compliance
Reliable– Experienced and equipped with a modern service department
Licensed – Trained and approved to perform the calibration and verification
Convenient– We located at 72 West Terrace, Adelaide .Free parking at the front
How to get the service?
Bring your scale into our workshop 9 am to 5.30 pm weekdays and our team of technicians will do the rest.
If you have any questions or would like to book a time, you can submit an Enquiry Form or give us a call  8231 2288.